Which kind of smart camera is good?
[

Huaqiang Security Network News

]

This article recommends which smart camera is good. In recent years, with the increasingly prominent public security issues, the development of high-performance microprocessors, and the continuous development of video analysis technology, video surveillance systems have been acquired in defense, transportation, medical and other industries. A wide range of applications. Nowadays, with the development of technology, the camera has seen many new changes.

Today, we want to talk about smart surveillance cameras. Obviously, the traditional surveillance cameras become more convenient and efficient after joining the Internet of Things features, and also move from the professional field to the consumer market. As long as you have a smartphone and a WIFI network in your home, you can view your home status from anywhere, and you can get a burglar alarm notification as soon as possible. Of course, this is only the basic application of intelligent surveillance cameras. With the development of the market, some products with different positioning and new concepts are also coming out, which can realize more complicated and diverse needs. Below, let's take a look at the different ways to play with several smart surveillance cameras. Perhaps there is one that you like.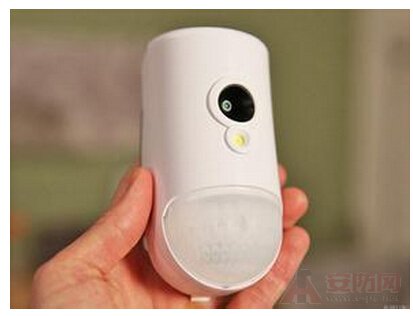 Which kind of smart camera is good?

Blink: One year with battery installed

The distressing point of the home smart wireless surveillance camera is the placement position, subject to the AC power supply, most of the products can not be done so placed, not to mention the secret, and the emergence of Blink really solves this problem.

Withings Home: Help your baby to monitor air quality by the way

The unique thing about Withings Home is its versatility. It is a 135-degree wide-angle surveillance camera that supports regular motion, noise monitoring, and night vision. Cooler is also integrated with baby cry monitoring, which means it can help you see your baby at night.

Piper: Super Wide Angle Multi-Device Interconnect

First of all, Piper has an excellent configuration with a lens angle of 180 degrees, which can monitor almost all corners of the room, but its real selling point is interconnectivity. Supporting the Z-Wave standard means you can match it to many popular smart home devices and automate with a variety of sensors integrated into the camera.

As a practical example, we can connect the Piper to a smart socket or bulb compatible with the Z-Wave standard. When the light sensor of the Piper detects that the room is dimly lit, the socket can be automatically turned on to turn on the desk lamp or the floor lamp; when the temperature sensor detects When the temperature is high, the fan or air conditioner is automatically turned on, and the gameplay is very rich.

DoorBot: See who knocks at the door

DoorBot is strictly a smart doorbell, but who says we only need to monitor the indoor environment? Suspicious people outside the gate still need to be guarded. DoorBot has a built-in camera that can move left and right, and the LED light next to the button can also be used for illumination at night. If the thief wants to open the door, he can view it through the camera for the first time and use the built-in microphone to warn. In addition, the built-in battery can be used for one year, and it is very convenient.

Sentri: Customized personal style security center

Sentri is a comprehensive home security control center that not only has a built-in HD camera that supports motion recognition and night vision, but also has comprehensive home monitoring capabilities, which is its biggest advantage. It can be seen that the device itself has a 10-inch touch screen that can display items such as temperature, humidity, weather, air quality, etc. It also has built-in sensors and components, including environment, motion, accelerometer, temperature and humidity, light sensor, etc. Collect huge amounts of data and give users timeline programs to let users know about comprehensive indoor information. Of course, it can also be linked with some smart home devices to form a richer form of use. If you don't just want to have a surveillance camera, but a comprehensive home monitoring device, Sentri is a good choice.

Butterfleye: intelligent learning function

Butterfleye has a small square body that looks different from a typical smart surveillance camera. In fact, it has a built-in 1080P full HD camera, which is comparable to Dropcam for very clear monitoring.

Using advanced hot-dip galvanized material , precision roll forming production process, polyurethane foam that free of hydrofluorocarbon inside door, light weight, high strength, appearance nice. The doors have advantages of tamper anti-theft , noise isolation thermal insulation and corrosion resistance;the doors are widely used in shops, garages, houses, supermarkets, warehouses and industrial plants,etc.

Depending on the characteristics of the buildings,we can choose interior, exterior and intermediate three different installation ways, doors stay in the upper part of door after rolling up , this could save garage space, and also could keep the garage clean and beautiful by prevent the mud, rain and snow ,etc going into the garage.

Galvanized Roller Shutter Door,Standard Galvanized Roller Shutter Door,Automatic Galvanized Roller Shutter Door,Steel Roller Shutter Safe Door

Shenzhen Hongfa Automatic Door Co., Ltd. , http://www.hongfadoor.com