How to improve the efficiency of phosphorus fertilizer in wheat field
Mixed with organic fertilizer, post-fermentation application

Organic fertilizer is rich in organic matter, phosphoric acid and a variety of organic weak acids, which can make insoluble phosphorus into soluble phosphorus. Not only can the utilization rate of phosphate fertilizer be greatly improved, but also the problem of phosphate fertilizer burning can be effectively overcome.

Combined with nitrogen, potassium and zinc fertilizers

According to the requirements of wheat for nitrogen, phosphorus, potassium, zinc and other elements, the application of nitrogen fertilizer, potassium fertilizer and zinc fertilizer in the application of phosphate fertilizer can not only effectively supplement the soil nutrient deficiency, but also increase the utilization rate of phosphate fertilizer by 20%- 30%. The proportion of its application: generally high-yield wheat field, 4000 kg of high-quality organic fertilizer per acre, 50 kg of standard phosphate fertilizer, 30 kg of standard nitrogen fertilizer, 12 kg of standard potassium fertilizer, 1.5 kg of zinc sulfate in the zinc-deficient plot; 3000 kg of high-quality organic fertilizer, 50 kg of standard phosphate fertilizer, 35 kg of standard nitrogen fertilizer, 8 kg of standard potassium fertilizer and 1 kg of zinc sulfate are suitable.

Centralized application

The concentrated application of phosphate fertilizer is to reduce the contact surface with the soil. This is an effective method to reduce the effective phosphorus in the phosphate fertilizer by the elements such as calcium, magnesium and aluminum in the soil, especially in yellow red soil, calcareous soil, yellow soil, sand ginger and black soil. The application of phosphate fertilizer on mucoid soils is more likely to be fixed by the soil. Studies have shown that the application of phosphorus fertilizer concentrates can increase the utilization rate by 28% and increase the yield of wheat by 11.8%.

Method of application: Before planting wheat, according to the planting row spacing, firstly use a planter to apply the phosphate fertilizer 8-10 cm deep, and then use a second planter to sow, so that the wheat seeds and the phosphate fertilizer are staggered by 1-2 cm.

Phosphate fertilizer is suitable for soil

In order to improve the utilization rate of phosphate fertilizer, phosphate fertilizer should be used for soil. In neutral and calcareous alkaline soils, water-deep superphosphate should be used. Calcium superphosphate is weak acid, which can neutralize alkali in soil. On acidic soil, weak alkaline calcium magnesium phosphate is used. Alkaline fertilizer can not only enhance its fertilizer efficiency, but also neutralize the acid in the soil and avoid the harm of acid to wheat roots.

Appropriate dosage

The increase in the yield of wheat per kg of phosphate fertilizer decreases with the increase of the amount of phosphate fertilizer. However, when the dosage is too small, the yield per unit area is not significant. Generally, the application rate of 50-60 kg is suitable.

Root tipping

During wheat jointing to booting and filling, add 2-3 kg of superphosphate to clear water, filter off the residue, mix 50-60 kg into clear water, spray once in wheat jointing, booting and filling, which can increase production. 4%-6%. Or spray 0.2% potassium dihydrogen phosphate solution outside the root, spray 60-80 kg per acre, spray three times, there is obvious strong stalk anti-fall, can increase yield by 4.6%-8.1%. Spraying outside the roots should be carried out on sunny days after 3 pm or on cloudy days. Spraying the wheat plants with a sprayer to "spray one turn, four sides to penetrate" method, so that the front and back of the leaves of the plant are evenly stained with fertilizer, the foliar spray has less fertilizer, quick effect, high fertilizer utilization, no Limited by soil moisture and other advantages.

Total 1 | <First <Prev 1 Next> Last> |

share to:



Derrick 500 PMD
Replacement PMD Screens for Derrick 500 Series Shale Shakers
Derrick 500 PMD shaker screen replacement is manufactured for all Derrick 500 series shale shakers. Innovative tension fingers and two quick-lock 1/2 turn tension bolts on each screen panel make the installation faster, easier and more reliable. The bottom layer with low mesh counts is waved by coarse wires, then tightly bonded to the backing plate. It offers longer service life and maximizes the separation efficiency.




Technical Parameter
Material: stainless steel 304/316/316 L.
Body Material: stainless steel plate.
Construction Type: PMD (pyramid).
API RP 13C Designation: API 20 – API 325.
Series: DX, DF, HP optional.
Color: green.
Package: 2 pcs per carton, packed in per wooden case.
Adaptable Shale Shaker Model

SJ- are used as the substitute screen for
Derrick FLC (Flo-Line Cleaner) 503 shaker.
Derrick FLC (Flo-Line Cleaner) 504 shaker.
Derrick FLC (Flo-Line Cleaner) 503 drying shaker.
Derrick FLC (Flo-Line Cleaner) 504 drying shaker.
Derrick FLC (Flo-Line Cleaner) 513 shaker.
Derrick FLC (Flo-Line Cleaner) 514 shaker.
Derrick FLC (Flo-Line Cleaner) 513 VE (Vapor Extraction).
Derrick FLC (Flo-Line Cleaner) 514 VE (Vapor Extraction)
Competitive Advantage
Resistant to corrosion, high temperature and collision.
Quick-lock tension system, excellent trapping (dreg) effect.
56% more screen surface area than flat screens.
Maximize the solids removal capabilities.
Increase shaker capacity and reduce mud loss.
API RP 13C (ISO 13501) compliant.
Adequate inventory in the shortest time to meet customers' demand.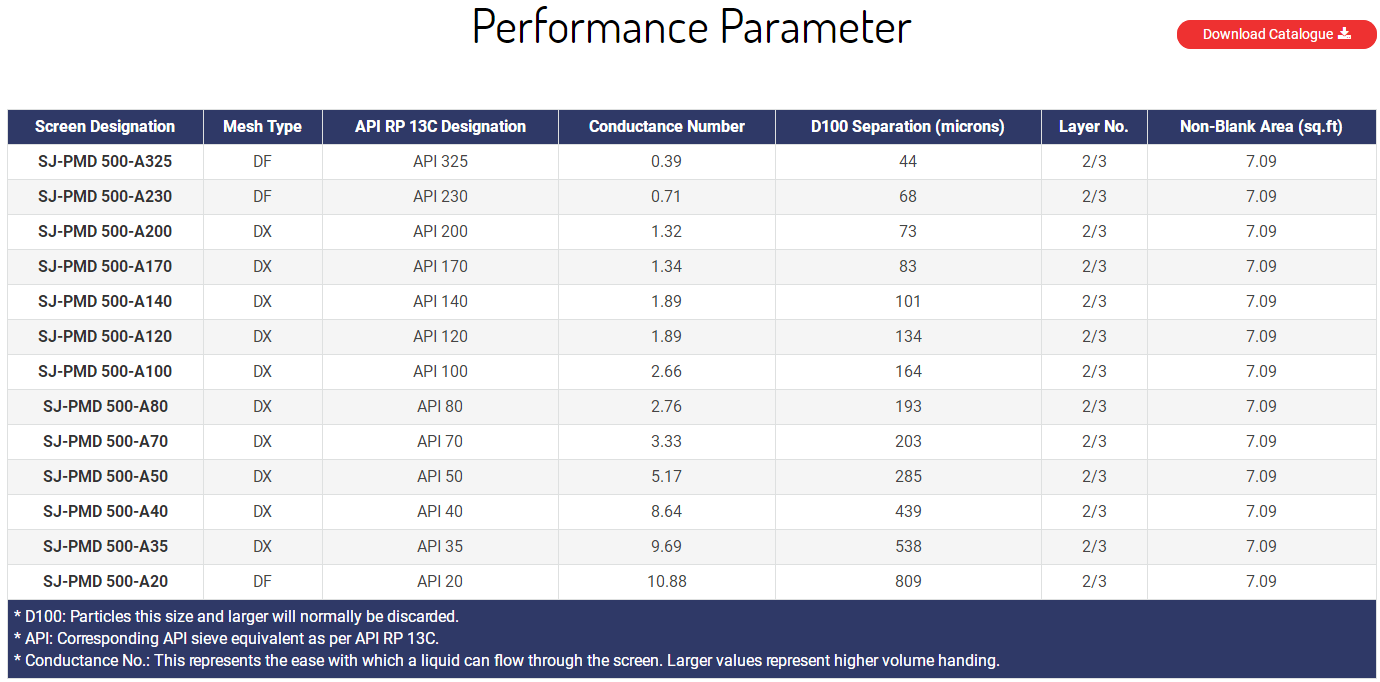 Remarks:

Derrick, FLC 500, PMD, DX, DF, HP are marks of Derrick Corporation.

ShengJia only produces the replacement screens but not original from Derrick.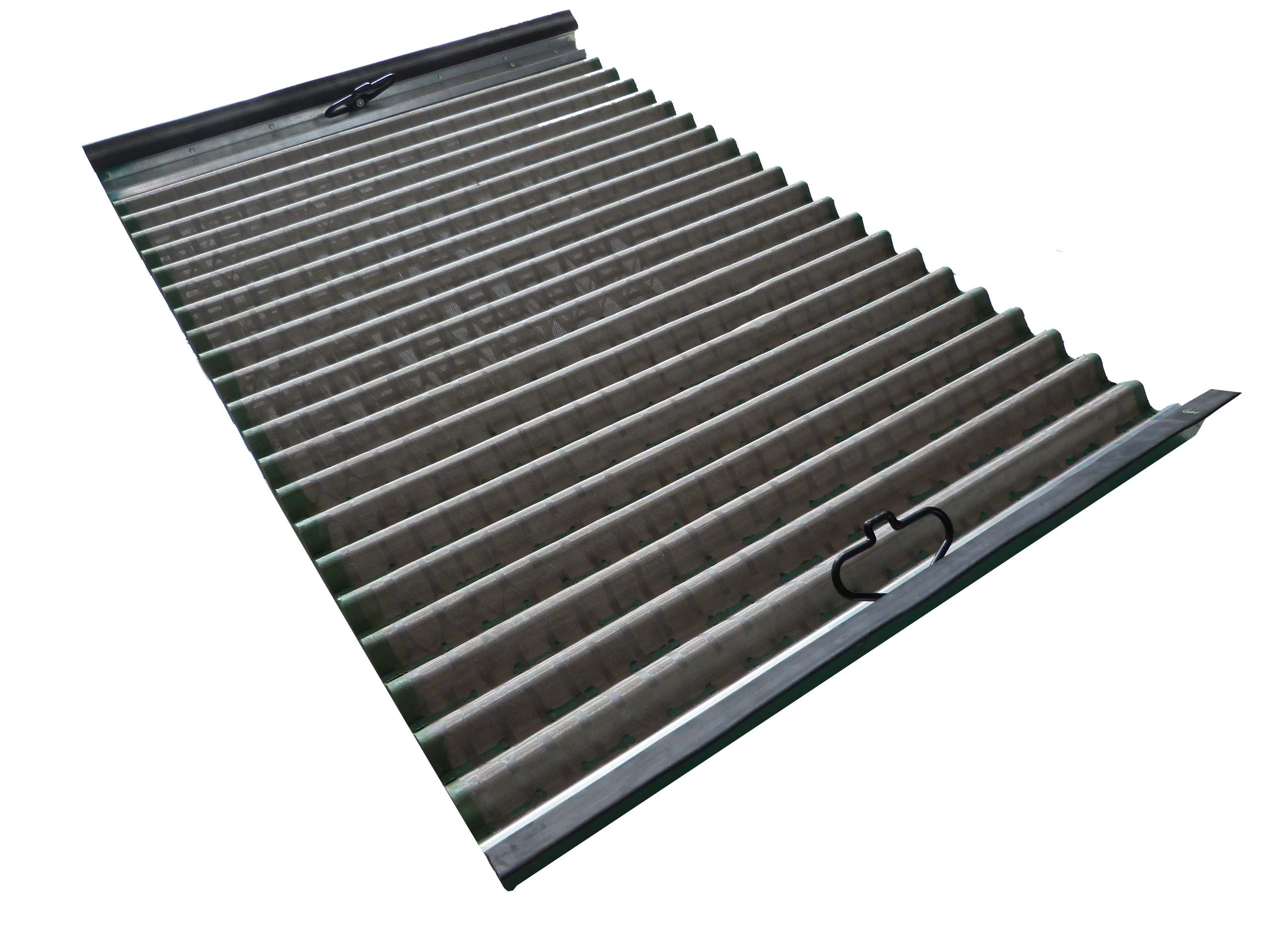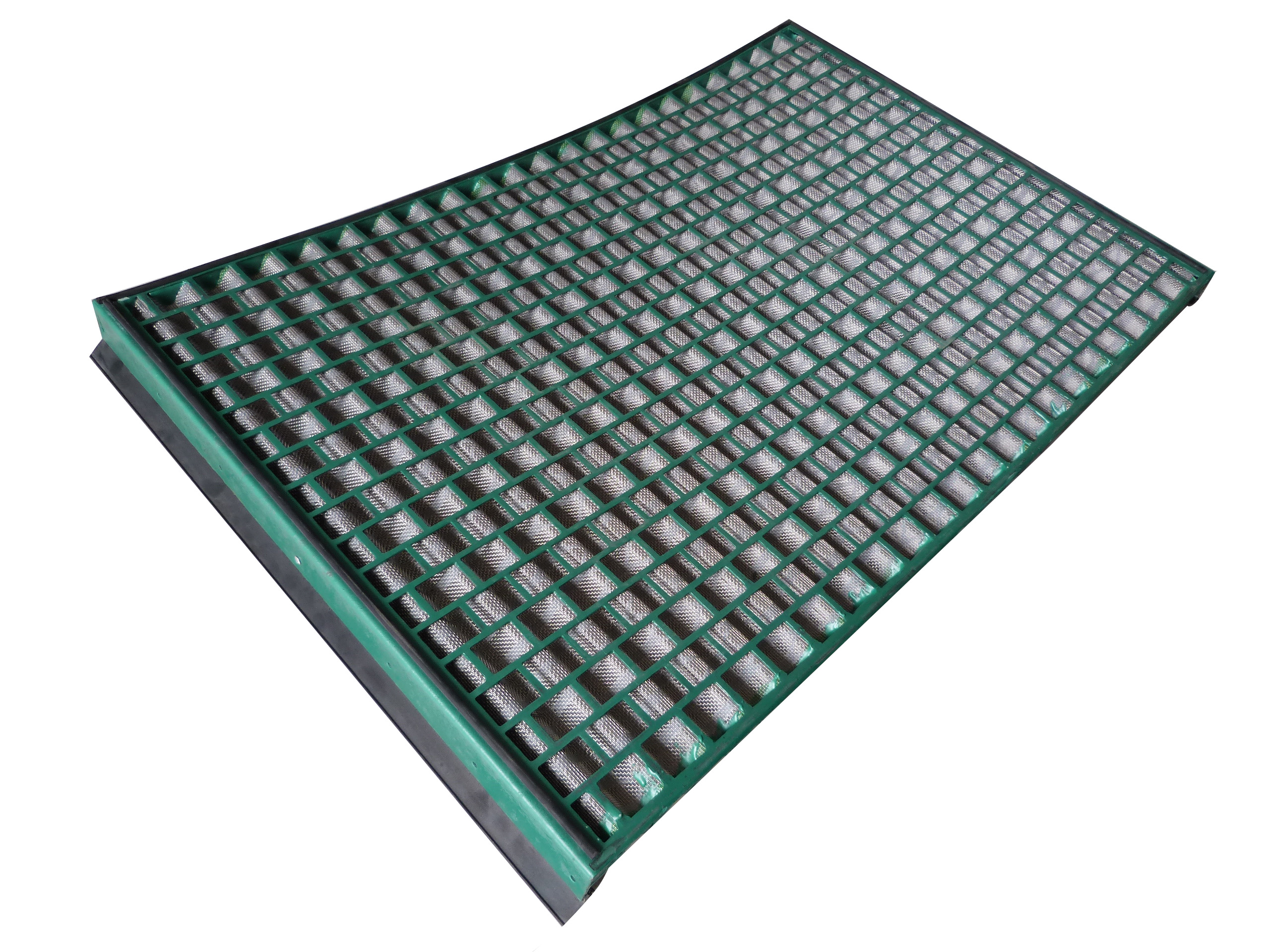 Derrick Flc500 Pmd Shaker Screen,Brandt Shaker Screens,Derrick Flc500 Pyramid Shale Shaker Screen ,Derrick Flc500 Pyramid Shaker Screen

Anping Shengjia Hardware Mesh Co.,ltd , http://www.oilshakerscreen.com