Hot Dipped Galvanized Knitted Temporary Chain Link Fence
Model NO.: hyt
Application: Protecting Mesh, Construction Wire Mesh, Decorative Mesh, Barbecue Wire Mesh, Window Curtain, Fence Mesh, Cages
Surface Treatment: Galvanized
Wire Thickness: 1.6mm-4.0mm
Trademark: hyt
Specification: 48mm
HS Code:
Material: Galvanized Iron Wire
Hole Shape: Diamond
Weave Technique: Plain Weave
Delivery: 15days
Transport Package: Wrap up Both Edges with Woven Bag, or with Pallet
Origin: China
Hot dipped galvanized knitted temporary chain link fence

Chain link fence because it's hole is diamond, thus it's also named Diamond Mesh Fence. And it's widely used in school playgrounds, so it's well known as Playground fence, Sport fence.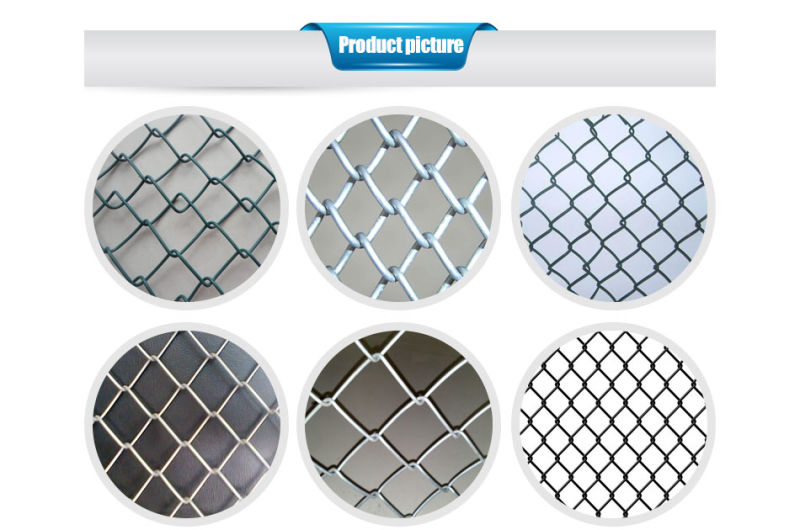 PVCÂ COATEDÂ GALVANIZEDÂ CHAINÂ LINKÂ FENCE
Wire diameter 
Mesh size
Roll length
Standard height
Standard post height
mm
mm
m
mm
mm
1.8
20*20
10
500
1000
1000
1500
1250
2000
1500
2000
1.8
30*30
10
2000
2500
2.5
40*40
10
2500
3000
2.8
50*50
10
3000
3500
3
60*60
10
4000
4500
4.5
65*65
10
5000
5500
 GALVANIZED CHAIN LINK FENCE
Wire diameter 
Mesh size
Roll length
Standard height
Standard post height
mm
mm
m
mm
mm
1
5*5
10
500
1000
1000
1500
1.2
10*10
10
1250
2000
20*20
1500
2000
1.4
20*20
10
2000
2500
1.8
30*30
10
2500
3000
2.5
40*40
10
3000
3500
2.8
50*50
10
4000
4500
3
50*50
10
5000
5500
4
60*60
10